Our core values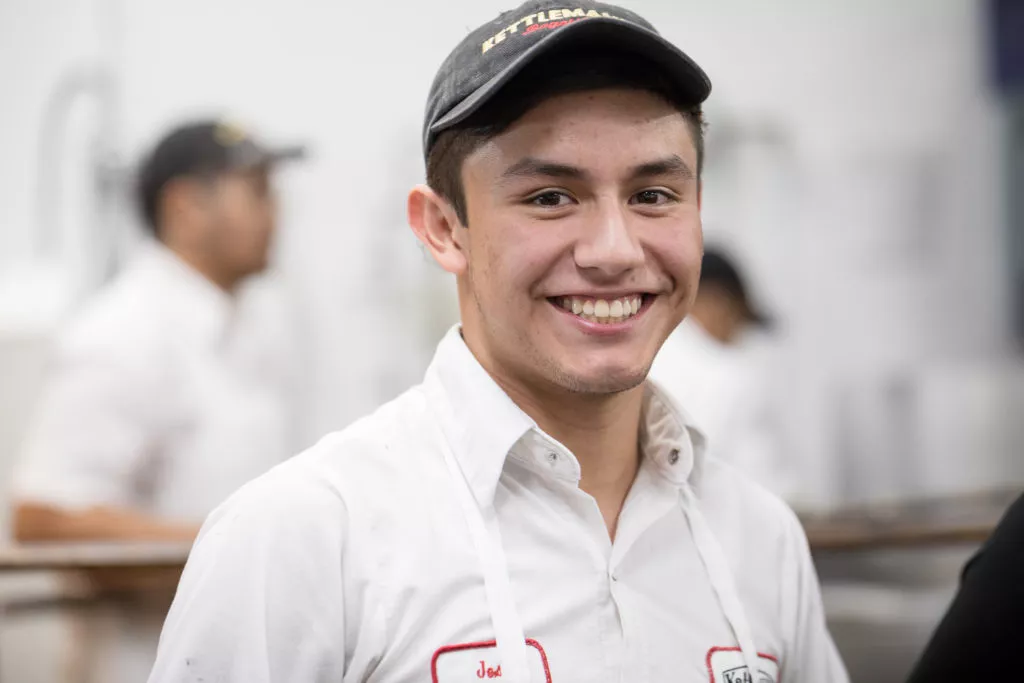 Incredible
Strive to be extraordinary
Strive to be dedicated to personal and professional growth and continue learning using our systems for success. Continually search for ways to raise the bar! Be open and approachable. If you have passion, a great attitude, and integrity, we know that you are dedicated to our core purpose. We believe that your growth – as an individual and part of a group – is good for the business, the guest, and for you!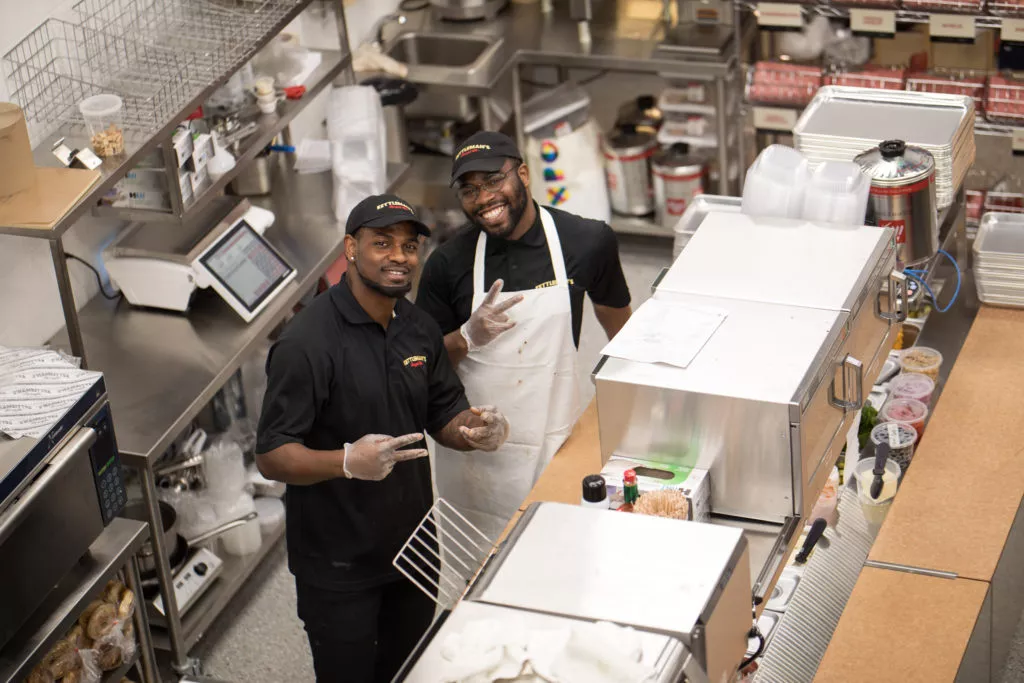 Amazing
Amazing at everything we do
We are amazing in the way we operate professional restaurants that provide the same great food and experience to all our guests. We aspire to exceed our guests' expectations through graciousness, sincerity, accuracy in building orders, and follow-up. Kettlemans' amazing high-quality food creates significant standards that our guests recognize as a unique experience.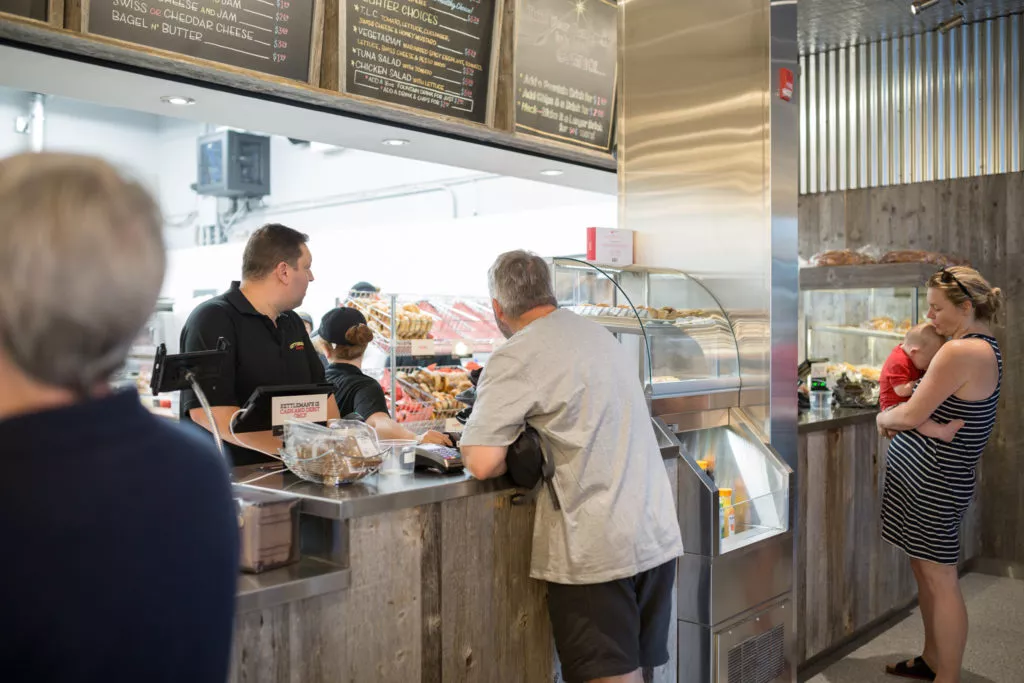 Honesty
Be transparent in our operation
Honesty is the integrity of doing the right thing, even when no one is looking. If we all maintain a high level of integrity, our system improves. In turn, our improved systems maintain a high-quality product and experience for our internal and external customers.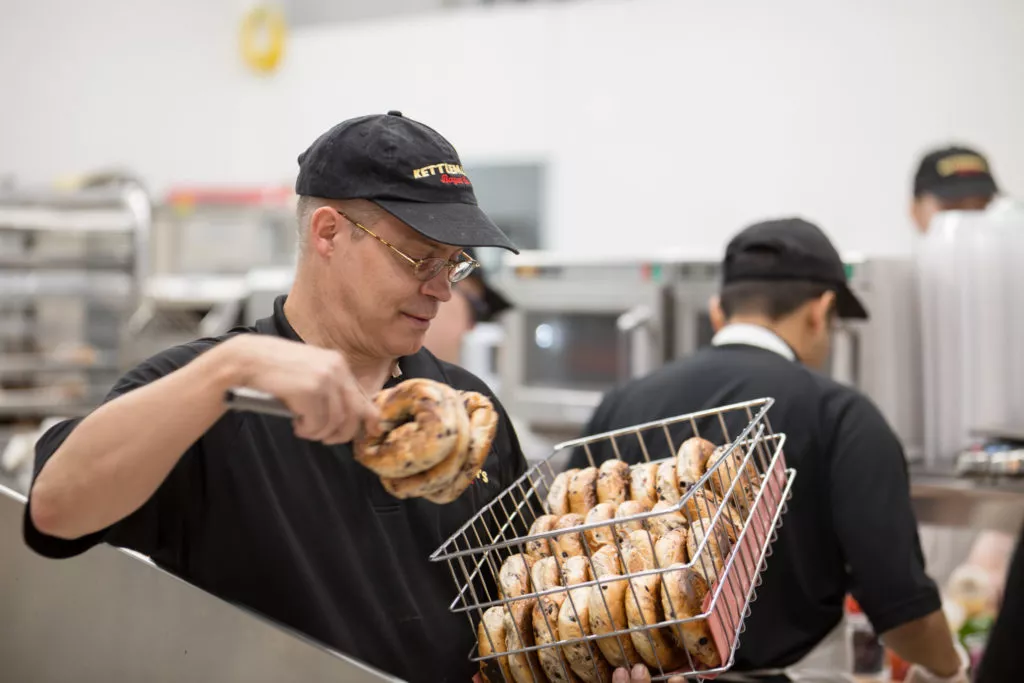 People
Put our team members and guest above ourselves
Kettlemans is a diverse, equal opportunity employer with a goal of creating and maintaining an environment where every team member is respected and valued. We believe that everyone should be cared for and that every moment counts. We imagine a world where people care for each other, are free to appreciate the little things, and are motivated to overcome the biggest challenges.
Culture of inclusion diversity and feedback
Kettlemans is determined to be accountable, engaged to act on fostering an inclusive and diverse work environment. Kettlemans has expanded its recruiting, screening, training, learning and development practices to support inclusion and diversity. At Kettlemans, one can express their uniqueness and differences and feel comfortable to participate in the success of the business. Through our culture of feedback, we communicate expectations to our team members consistently, give access to resources and opportunities and remove barriers for professional growth. We are proud of the progress we are making and are ensuring Inclusion and Diversity stay an essential element of Kettlemans culture that we will continue to champion.
Career Development
Kettlemans Bagel prides itself on developing individual careers in tandem with the growth of the brand. We offer extensive training programs for a variety of different roles to support our operations and venture out of the typical hierarchies and organizational structures. We strongly believe in developing our internal talent and allow our employees to learn new skills through continuous coaching, mentoring and development.
Employee Spotlight
We put people in the forefront of everything we do. We work relentlessly and unapologetically to allow every single team member to feel celebrated for who they are and to bring their true personalities and the amazing attitude they carry, to Kettlemans.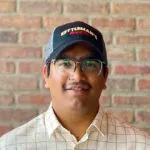 Shu
HR manager
Accessibility Support
Kettlemans Bagel is committed to offering reasonable accommodation to job applicants with disabilities. If you need assistance or an accommodation due to disability, please contact us at hiring@kettlemansbagels.ca
Kettlemans Bagel is an Equal Opportunity Employer
Kettlemans Bagel is an equal employment opportunity employer of all qualified individuals. Kettlemans Bagel does not discriminate on the basis of race, colour, religion, sex, national origin, age, physical or mental disability, sexual orientation, marital status, military/veteran status, gender identity and expression, genetic information or any other basis protected by local, provincial, or federal law.