Blog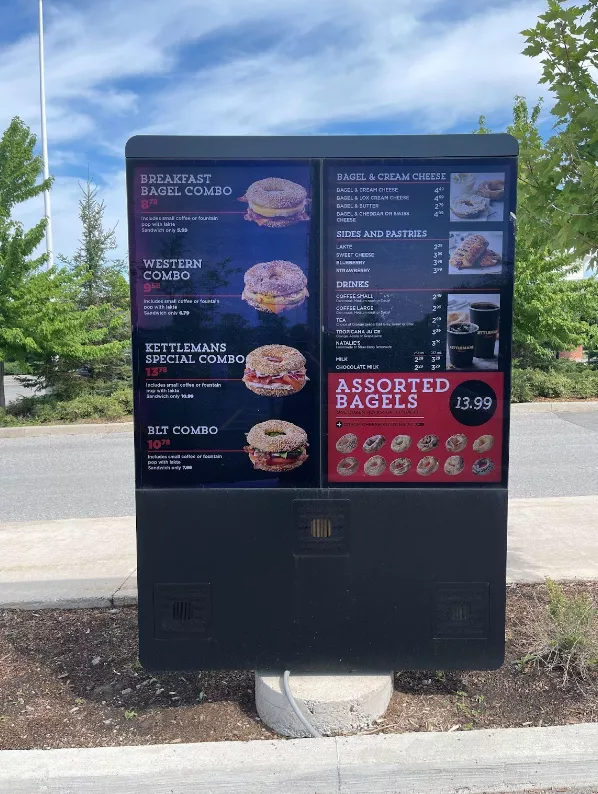 Kettlemans Opens their Pick-up Window to a Drive Thru
Good news! Our Kanata location at 710 Ealgeson Road in Ottawa and our Whitby location, located at 4140 Garden Street, are now fully functioning drive-thrus! Another interesting fact, these are likely the world's first Montreal Bagel drive-thrus! Believe it or not, we've been getting the suggestion of a drive-thru from customers for over 20 years back when we were operating just our original store! As we expand our business, we haven't forgotten those who have suggested we do it.
Drive-thrus have a very interesting history in the business and most people don't know how much they've changed how we've come to dine. Convenience and speed have been the key considerations of the idea, and it goes without saying that it's hard to imagine what life was like without them.
Covid has impacted different things in our daily lives. During the pandemic, while most restaurants and QSR (Quick Service Restaurants) were closed for in-dining, many had the drive-thru option. Even though drive-thrus were popular before the pandemic impacted our lives, they have become increasingly popular and continue to do so.
In the hot summer months to the sometimes bitterly cold winters, you can stay in the comfort of your car. With life being back to normal, busy schedules, gatherings with family and friends, and places to be, grabbing what you need or want is made simple with this option. Our aim was to make getting your bagel fix quick and easy. We have the entire menu available for you to choose from.
To make the process even faster, you can download the Kettlemans App and pre-order. All you have to do once you arrive is drive up to the window and confirm the order name and off you go. 
Come satisfy your Kettlemans cravings while staying in the comfort of your car.