Blog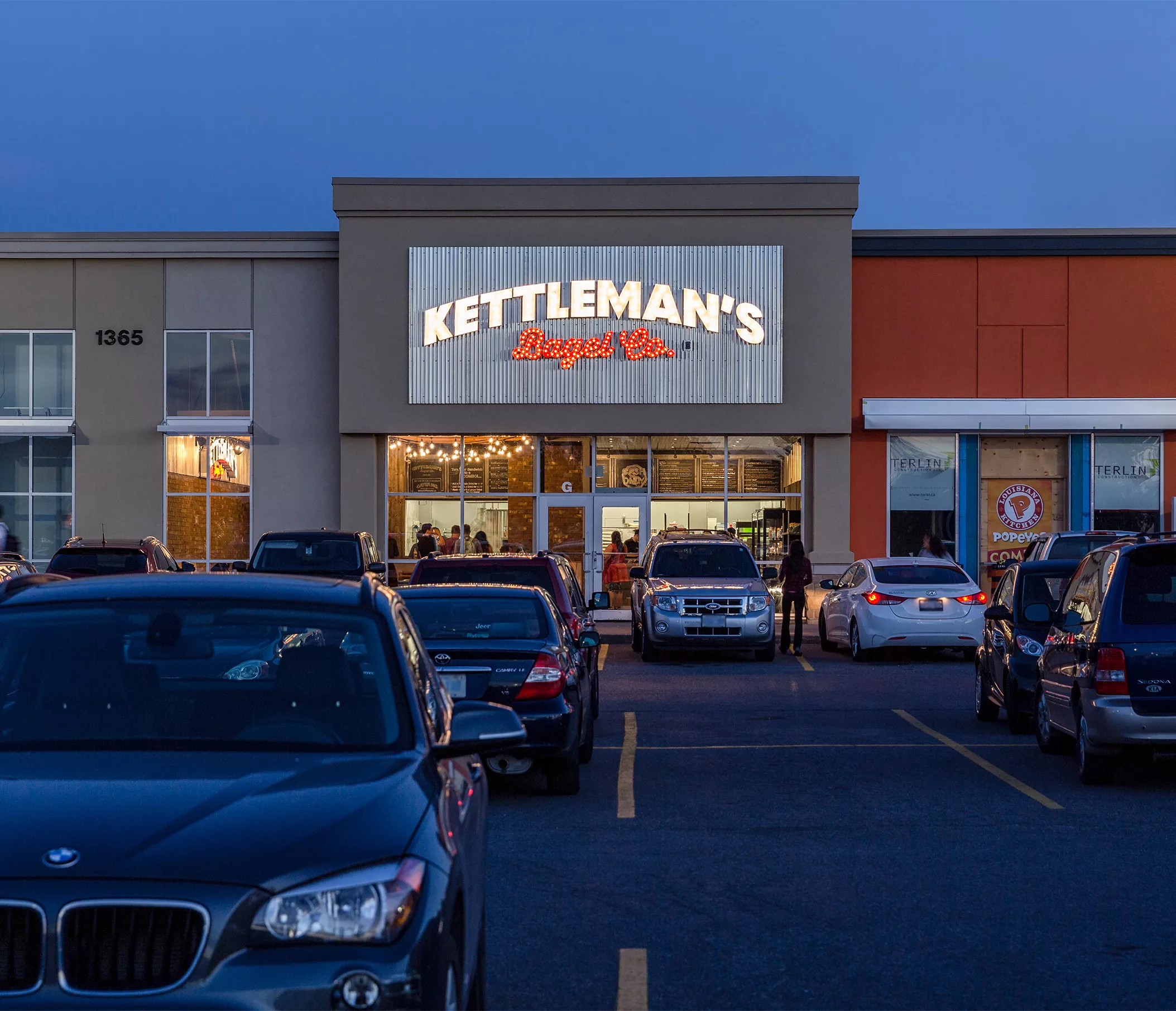 Open 24/7, 365 – We don't even have locks on the door
Craving a warm, freshly baked bagel in the early hours of the morning or late at night?
Look no further than your own local bagel shop, Kettlemans Bagels. With our doors open around the clock, Kettlemans Bagels is not just any other bagel shop, but an experience, a sanctuary for bagel experts seeking their bagel fix anytime, day or night. In this blog post, we'll unravel the magnetic appeal and countless benefits of us being open 24/7.

Have you ever found yourself scavenging your kitchen late at night, hungry looking for something to eat? Kettlemans Bagels has got you covered! Whether you're a night owl by nature or simply in the mood for a delicious healthy snack past bedtime, our round-the-clock availability means you can indulge your bagel cravings whenever they strike. Life can be unpredictable sometimes, and hunger doesn't always follow your 9-to-5 schedule, or your schedule for that matter. With Kettlemans Bagels being open 24/7, convenience takes center stage. Whether you're a busy professional, a student pulling an all-nighter, or a parent on the go, the flexibility to swing by and savor your favourite bagel creation at any hour is an absolute game-changer.

At Kettleman's Bagels, we offer an array of bagel options that seem virtually endless. From classic plain and everything bagels to our sweet flavours like blueberry and chocolate chip, there's something there for everyone. And the best part? You can explore the endless variety at any time of the day or night.

Kettlemans Bagels isn't just another bagel shop; it's a social hub. Picture this: it's the middle of the night, and you're sharing a table with fellow night owls, bonding over your shared love for the perfect bagel. The 24/7 schedule creates an inviting atmosphere that encourages connections and camaraderie, making Kettleman's a gathering place for bagel enthusiasts from all walks of life.

We have a reputation that extends far beyond its local community. Travelers passing through, tourists exploring the city, and night-shift workers all find solace in the familiarity of a Kettlemans bagel, available no matter where they're from or what time zone they're in. Breakfast is often hailed as the most important meal of the day, and we take this sentiment to heart. No better way to start your day than with a gourmet breakfast sandwich crafted with a fresh, oven-baked bagel, fresh extra-large eggs, cheddar cheese, and bacon. The 24/7 availability means you can kick-start your morning with a burst of flavour and energy, setting the delicious tone for the day ahead.

In a world where accessibility, variety, and community matter more than ever, we provide a beacon of comfort and culinary delight. Our decision to keep the ovens firing 24/7 transforms the act of enjoying a bagel into a seamless, anytime experience. Whether you're a devoted bagel enthusiast or a curious newcomer, the benefits and attractions of Kettlemans Bagels
being open around the clock are nothing short of irresistible. So, the next time your taste buds tingle for a delectable bagel creation, rest assured that we are ready to welcome you with open doors and delicious treats no matter the hour.